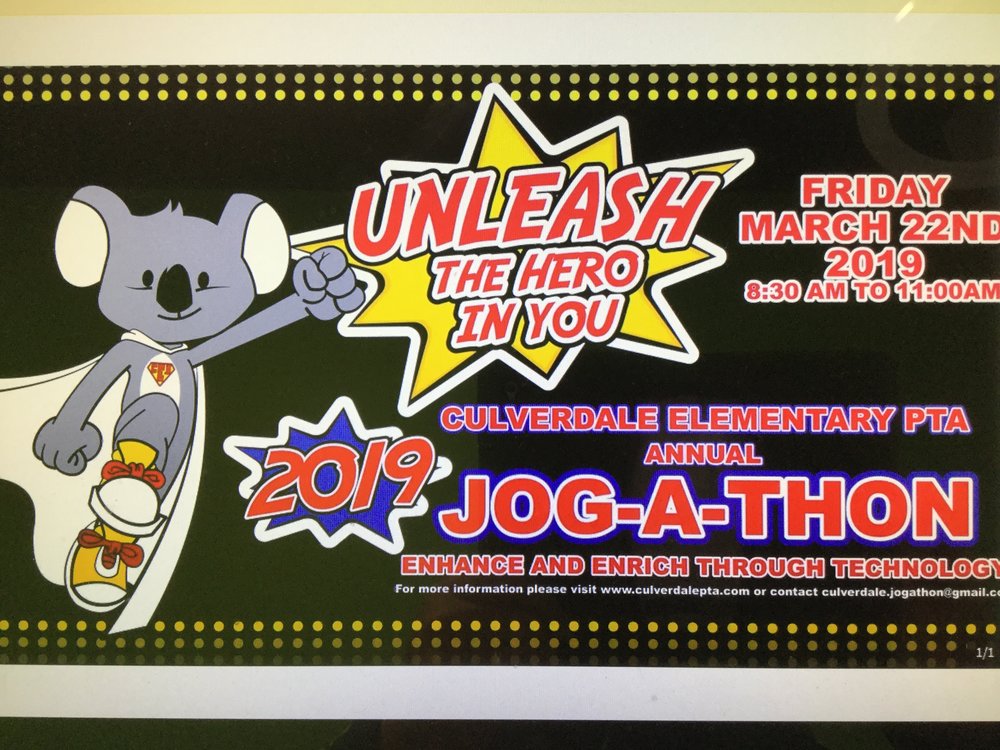 Jog-a-thon Fundraiser Reminder

For online donations...
Please remember to note on the PayPal comment:
student's name + teacher + jogathon
See Example Below:
Friday, March 22
final day to submit donations for the prize list
Prizes will be awarded on Monday, March 25!

Game Truck + Pizza Party experience
collect $150 in donations
CLICK HERE 
TO SEE SOME OTHER COOL PRIZES!
Complete prize information at this link:
(scroll to the bottom)
https://culverdalepta.com/jog-a-thon
Donations can be checks or cash also...