Image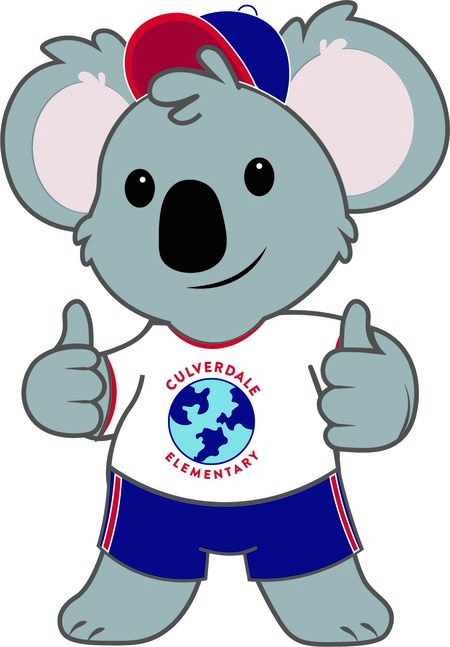 August 16, 2023
Dear Koala community,
With school starting next Thursday, our teachers are already on campus setting up classrooms and collaborating in professional development workshops. Our staff and School Site Council applies community feedback, student data, and progressive strategies to make each new school year better than the previous year.
As a school-wide effort, Culverdale will focus on improving the absenteeism rates in grades K-6. Now, our daily start time is later at 8:15am, to reduce tardy arrivals. Families can expect recognition programs for excellent attendance, staff contact with families, and a more hands-on approach to helping families overcome barriers to consistent attendance. Students who experience inconsistent school opportunities often fall behind academically and don't feel a strong sense of belonging at school. Research shows that students who can't read by third grade are likely to drop out of school before finishing high school. Let's work together to give each student the same opportunities to learn and develop at school.
Other changes are afoot at Culverdale. As seen above, we've rebranded our Kobe Koala digital mascot and school logo. Below, you'll see the intended outcome of the current Measure E (bond) school facilities improvement construction. During the 2023-2024 school year, the new Performing Arts building will be built inside a fenced-off zone. Next summer, the current Performing Arts building (not pictured below) will be converted to a Student Support building for counseling, speech & language services, adaptive PE, and occupational therapy (OT). Also, a brand new STEM Design Lab and Innovation Lab will be added to Culverdale's campus, included near the classroom buildings in the photo.
I look forward to meeting our many new and returning families next week. Please try to attend our Back to School Night event on Thursday, August 31 from 5:30-7:00pm. Our PTA meetings are held every month on the second Wednesday from 6:00-7:00pm, with all families invited! Mark your calendar for the evening of Tuesday, October 24, when teachers will once again lead Parent Engagement workshops to learn how students are taught math, phonics, social-emotional skills, study skills, and more.
Enjoy the countdown to next Thursday, when grades 1-6 will attend school 8:15am to 1:20pm for the first day of 2023-2024.
Let's Go, Culverdale Koalas!
David Burke
Principal
(949) 936-5600
Image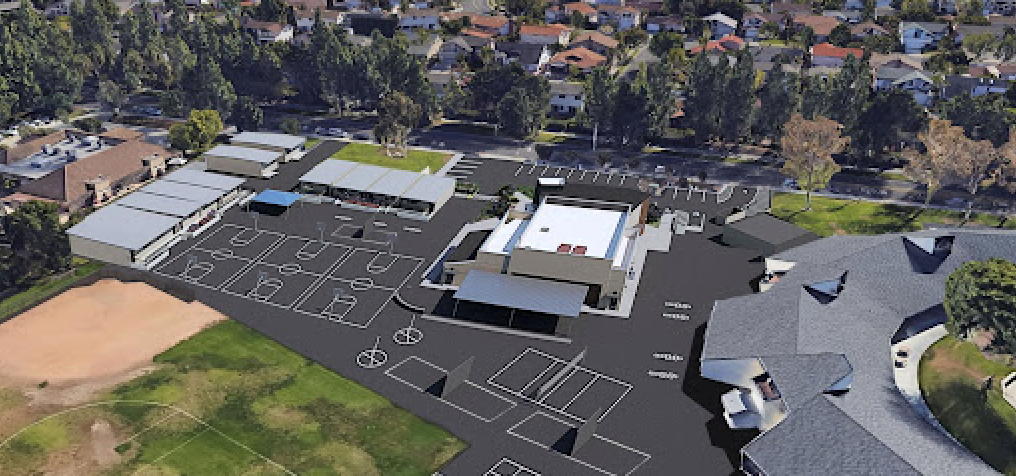 October 3, 2021
Hello Culverdale community,
As I compose this letter, our teaching staff and 571 Koalas have now settled into classroom routines six weeks into the school year.  With over 100 current students attending IUSD's Virtual Academy last year and many new enrollments this summer, 2021-2022 is the first year on campus for about 20% of current students.  Welcome (or welcome back) to Culverdale Elementary!  You'll find that our students, families, and staff possess a genuine gift of hospitality.  This is merely one of the many reasons that I'm proud to be the principal of this community.
As the school year progresses, our staff and PTA will be unveiling fun family events and staff-facilitated parent workshops. I suggest you bookmark the PTA website and consider attending a Tuesday evening meeting to learn how you can become involved in your child's education. This upcoming week, our teachers look forward to discussing student progress and success plans with parents. In late January, teachers and parents will have a second Parent-Teacher Conference Week. This year, each student is taking ownership of tracking his/her reading progress or math progress. Be sure to ask your child to keep you updated!
Our staff firmly believes that the success of each student hinges on healthy partnerships between teachers and parents. We also believe that a student's social-emotional, sleep, and nutritional needs must be met before a student is ready for optimal learning. Parents are encouraged to communicate student-centered requests to us, so we can team with families even when students are off-campus.  Please take a few minutes to review our Home-School Compact.
Culverdale is a Title I school that receives federal Title I and Title III funds to thoughtfully support Equity, Inclusion, Diversity, and Excellence for our student & staff community.  You're invited to read more at this overview of our Title I and Title III resources and strategies. To ensure that Culverdale maintains a safe, inclusive environment and to guide each student's development as a citizen and scholar, our Code of Conduct for 2021-2022 is emphasized and rewarded daily: "Be Kind with my actions, Be Safe by wearing my mask over my nose, and Be Responsible by trying my best every day." Let's all strive to be positive role models; the future has incredible potential!
Sincerely,
David Burke
Principal
Culverdale Elementary
DavidBurke@iusd.org     |     949-936-5600
Image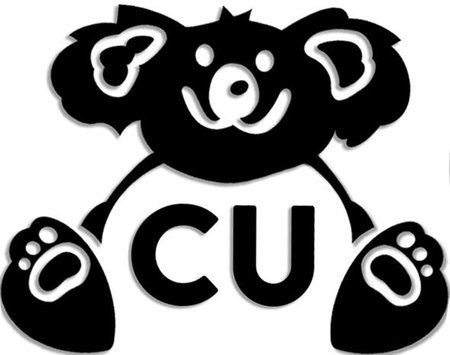 September 2020
Greetings to all families and staff,
Due to the COVID-19 pandemic, Irvine Unified School District's elementary students and staff are participating in one of three academic models.  The IUSD Virtual Academy is providing a year-long virtual classroom experience using the Florida Virtual curriculum.  Our on-campus models are Traditional (5 days on campus per week) and Hybrid (2 days on campus per week).  Culverdale's counseling team, special education team, and academic intervention team are fully committed to supporting students in IVA and our two "on-campus" models.  Additionally, each student has been able to check out a Chromebook through a District-wide process this summer or by requesting a device from the teacher.
Beginning June 2020, coordinated planning by IUSD ensured that our schools would have the necessary safety resources and that our staff members were prepared to train students on new safety protocols. Due to widespread COVID-19 cases in Orange County, this school year began with all students and staff using Zoom or Google Meet to engage in virtual school days.  The number of new daily cases has continued to decrease, so students in the Hybrid and Traditional models were able to return to campuses on September 24.
On campus, students have shown amazing adaptability by rising to the challenge of our three-prong Code of Conduct:  Be Kind by social distancing, Be Safe by wearing your face covering, and Be Responsible by washing your hands. Click on this week's Koala News Network (KNN) episode below to see what campus life is like, as well as CDC-based safety reminders for everyone.
Parents who would like to make an impact are encouraged to visit the Culverdale PTA webpage, become a member for only $15, and consider attending virtual PTA meetings.  The 2020-2021 PTA Board is a brand new team that invites all parents to contribute to the discussions!
Let's all cooperate and stay positive to end this pandemic soon.
David Burke
Principal
Culverdale Elementary
DavidBurke@iusd.org     |     949-936-5600
 
December 2019
Dear Culverdale families and staff,
This school year, our staff has collectively adapted to the changing needs of students by committing to educate the "whole child" by using intentional strategies and inclusion of each student's voice. 
Our RSPCT ("respect") mindset is built upon our staff's development in Restorative Practices, Social-Emotional Learning, Positive Behavior Interventions & Supports, and Calm Classroom mindfulness.  Our staff at Culverdale prides itself on patience, empathy, fairness, follow-through, and empowerment.
Teachers, administrators, support staff, and our counseling duo of Mr. Cruz & Mrs. Humphry support our students both proactively and reactively - attending to the social-emotional, physical, and academic needs of Digital Age children.   Our assistant principal Mr. Warren's PBIS lunchtime sports leagues for students in grades 1-6 provide daily non-academic opportunities for students to develop teamwork, conflict-resolution skills, sportsmanship, and sports skills proficiency.  Each classroom is designed by teachers to be student-centered, providing a comfortable setting that facilitates small-group learning, independent work stations, integrated technology, and whole-class discussions.  We understand that kids need a school that's tailored to their age-appropriate interests and needs if we expect them to engage in rigorous academic expectations.
As the adage goes, "It takes a village to raise a child."  We enthusiastically team with all parents to ensure that each student is getting the most out of his/her elementary school experience.
Together, let's see to it that 2020 is clearly the best year ever at Culverdale!
Mr. David Burke
Principal
 
September 2018
Hello Culverdale community,
We're now off and running in the 2018-2019 school year.  This year, the theme of "Be Kind" highlights our passion for prioritizing social-emotional wellness for staff, students, and our community.  We'll continue our commitment to providing students with a 21st-century education, to nurturing our Koalas as well-rounded citizens, and to encourage breaking out of your comfort zone as a life-long mindset for growth.
To enhance campus safety, our campus now has countless cameras and widespread state-of-the-art access control.  Families, staff, and students will benefit from currently in-progress upgrades to our library media center and front office; these projects are expected to be complete by mid-October.  Special thanks to funding from IUSD, from Irvine Public Schools Foundation, and from your donations to the Culverdale PTA.
Click on the links below to view my weekly newsletters that are sent via email.  To join my email list, subscribe at this link.
Mr. Burke
Principal
Culverdale Elementary, IUSD
June 2018
Dear Culverdale family,

We've all grown so much this year. In August, we opened the school with new Measure-E Learning Commons and classroom doors. As the year progressed, teachers and students found more and more innovative ways to learn. Intellectual risk-taking is now promoted and recognized.
Our student-centered Koala News Network kickstarts our week each Monday morning; 1st to 6th graders develop skills and grit daily through PBIS lunchtime sports leagues. Chromebooks and Osmo iPads are ubiquitous on campus, and you Koalas are doing learning projects that I would've never imagined when I was a child.
And finally, as our staff & I conclude my first year as Culverdale's principal, I'm honored to lead a diverse community of passionate staff, committed parents, and amazing students. Thank you all for inspiring me and one another to be better each new day. Culverdale remains committed to adapting for our students as the 21st-century world changes continually.
Let's all be Kind. Let's be Safe. And let's be Responsible.
Sincerely,
Mr. David Burke
Principal
Culverdale Elementary, IUSD