December 2019
Dear Culverdale families and staff,
This school year, our staff has collectively adapted to the changing needs of students by committing to educate the "whole child" by using intentional strategies and inclusion of each student's voice.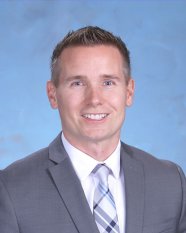 Our RSPCT ("respect") mindset is built upon our staff's development in Restorative Practices, Social-Emotional Learning, Positive Behavior Interventions & Supports, and Calm Classroom mindfulness.  Our staff at Culverdale prides itself on patience, empathy, fairness, follow-through, and empowerment.
Teachers, administrators, support staff, and our counseling duo of Mr. Cruz & Mrs. Humphry support our students both proactively and reactively - attending to the social-emotional, physical, and academic needs of Digital Age children.   Our assistant principal Mr. Warren's PBIS lunchtime sports leagues for students in grades 1-6 provide daily non-academic opportunities for students to develop teamwork, conflict-resolution skills, sportsmanship, and sports skills proficiency.  Each classroom is designed by teachers to be student-centered, providing a comfortable setting that facilitates small-group learning, independent work stations, integrated technology, and whole-class discussions.  We understand that kids need a school that's tailored to their age-appropriate interests and needs if we expect them to engage in rigorous academic expectations.
As the adage goes, "It takes a village to raise a child."  We enthusiastically team with all parents to ensure that each student is getting the most out of his/her elementary school experience.
Together, let's see to it that 2020 is clearly the best year ever at Culverdale!
Mr. David Burke
Principal
 

September 2018
Hello Culverdale community,
We're now off and running in the 2018-2019 school year.  This year, the theme of "Be Kind" highlights our passion for prioritizing social-emotional wellness for staff, students, and our community.  We'll continue our commitment to providing students with a 21st-century education, to nurturing our Koalas as well-rounded citizens, and to encourage breaking out of your comfort zone as a life-long mindset for growth.
To enhance campus safety, our campus now has countless cameras and widespread state-of-the-art access control.  Families, staff, and students will benefit from currently in-progress upgrades to our library media center and front office; these projects are expected to be complete by mid-October.  Special thanks to funding from IUSD, from Irvine Public Schools Foundation, and from your donations to the Culverdale PTA.
Click on the links below to view my weekly newsletters that are sent via email.  To join my email list, subscribe at this link.
Mr. Burke
Principal
Culverdale Elementary, IUSD

June 2018
Dear Culverdale family,
We've all grown so much this year. In August, we opened the school with new Measure-E Learning Commons and classroom doors. As the year progressed, teachers and students found more and more innovative ways to learn. Intellectual risk-taking is now promoted and recognized.
Our student-centered Koala News Network kickstarts our week each Monday morning; 1st to 6th graders develop skills and grit daily through PBIS lunchtime sports leagues. Chromebooks and Osmo iPads are ubiquitous on campus, and you Koalas are doing learning projects that I would've never imagined when I was a child.
And finally, as our staff & I conclude my first year as Culverdale's principal, I'm honored to lead a diverse community of passionate staff, committed parents, and amazing students. Thank you all for inspiring me and one another to be better each new day. Culverdale remains committed to adapting for our students as the 21st-century world changes continually.
Let's all be Kind. Let's be Safe. And let's be Responsible.
Sincerely,
Mr. David Burke
Principal
Culverdale Elementary, IUSD